Happy New Year to all!
Thanks for checking in on my blog. I've enjoyed photography for most of my adult life, and I enjoy sharing my images with friends and family. I've found it's a great way to stay in touch. I've created a website to share my images easily, and to reach a broader audience with less anonymity than typical photo sharing sites; although, I use them, too.
I recently published my seventh calendar, "2021 – A Month in Provence." The twelve images featured in the 2021 calendar are from Provence in the south of France where I had the good fortune to spend four weeks beginning in mid-October of 2015. I haven't shared any of the images from the trip broadly, and am excited to begin to do so now.
The cover photo and the photo for January, "Follow the Sycamores," was taken outside Uzès, a wonderful little town of about 8500 people, just east of Provence, in Occitanie. Sycamore trees are prevalent in the town and surrounding area, and many of the roads into and out of town are lined with the sycamores. The tree-lined ways immediately captured my photographic attention, and I knew they would be the subject of photos during my stay.
One morning we awoke to fog and mist, one of my favorite environments in which to photograph. I began to drive and the fog, mist and sycamores came together for January's photo.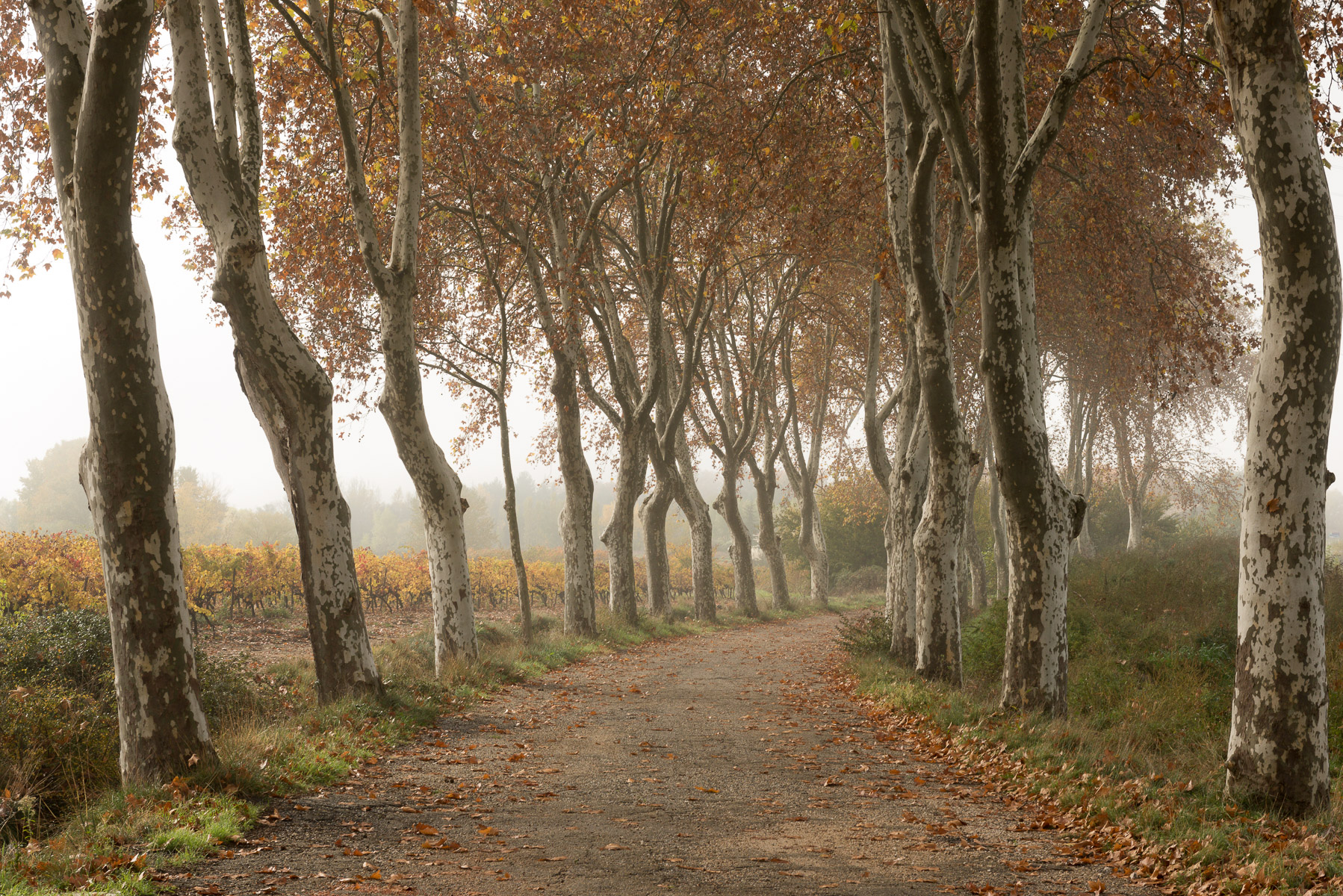 One constraint of my calendar is that it's ideal for landscape-oriented photographs. But, my portrait photographs are not candidates for the calendar. Just the opposite of the magazine photographer's challenge; or, so I'm told as I've not yet had that opportunity/privilege.
So with this blog post, I share a couple other of my favorite "sycamore way" photos. Time of day, time of year and weather conditions have such an effect on what is conveyed in a photograph. Wet pavement and reflections are additional elements I like to bring into my photos (center below).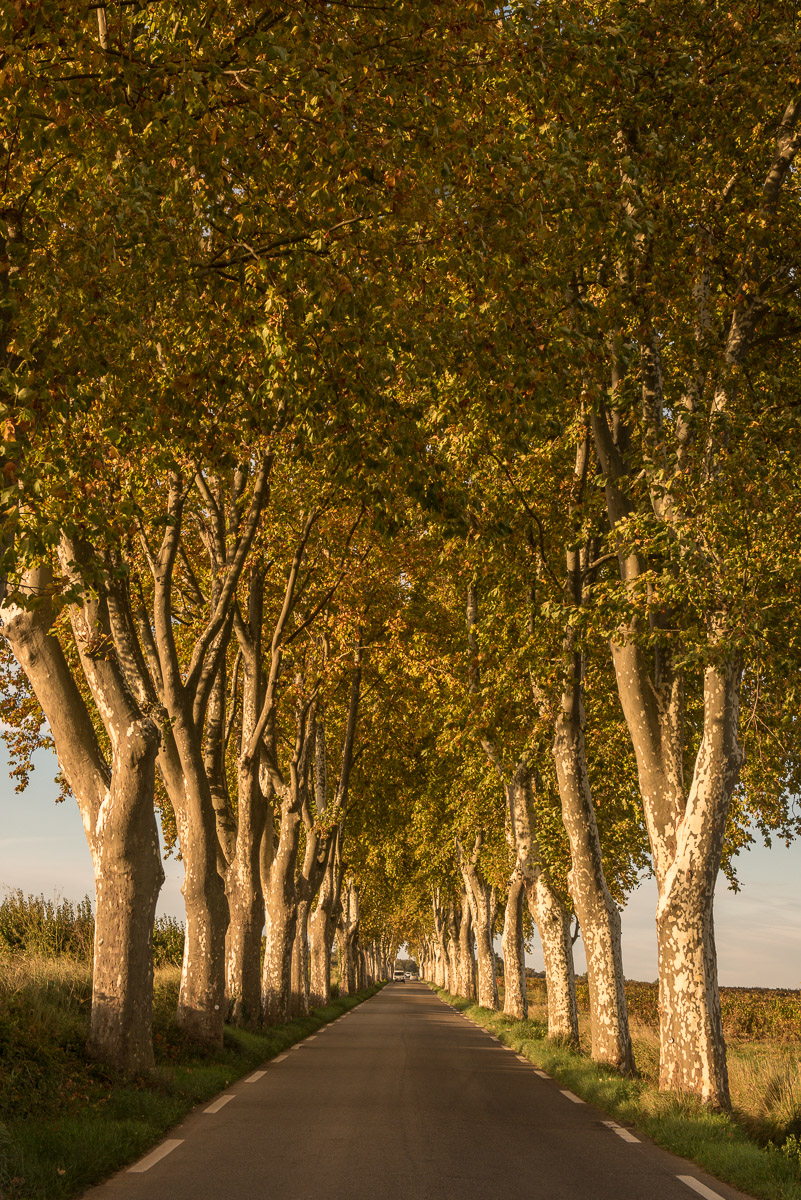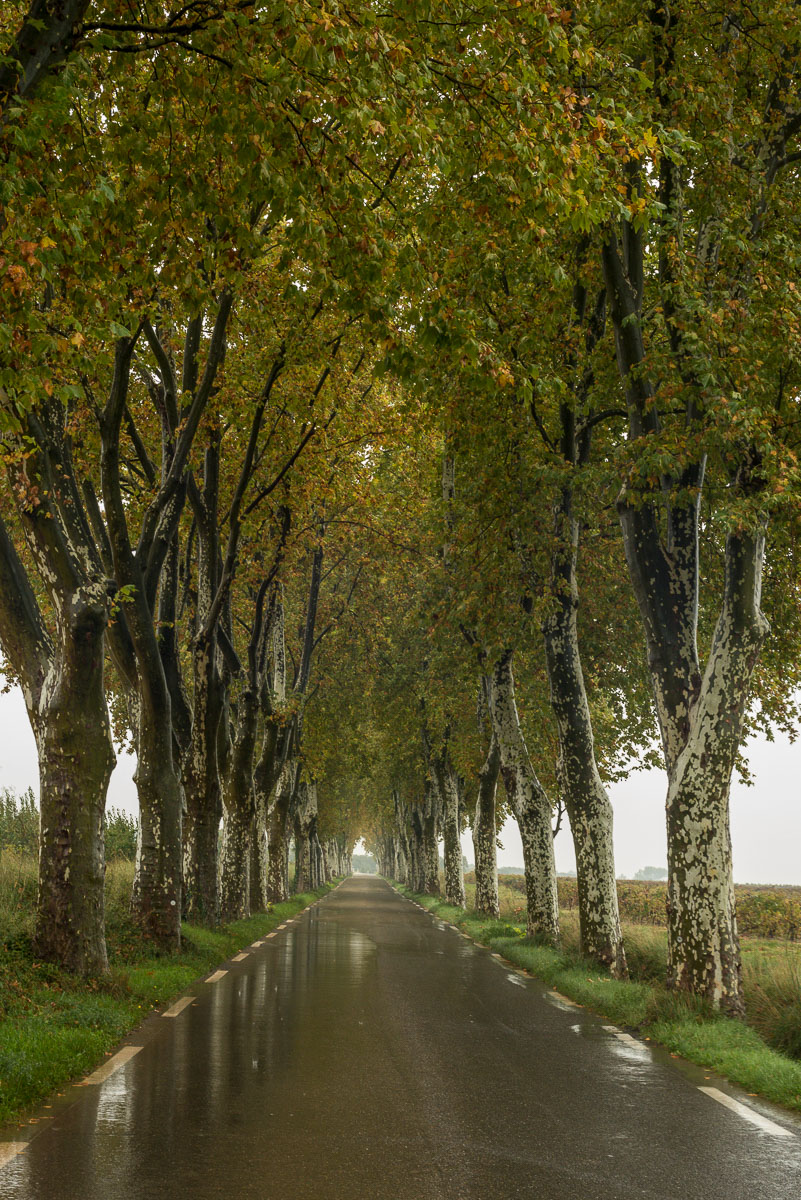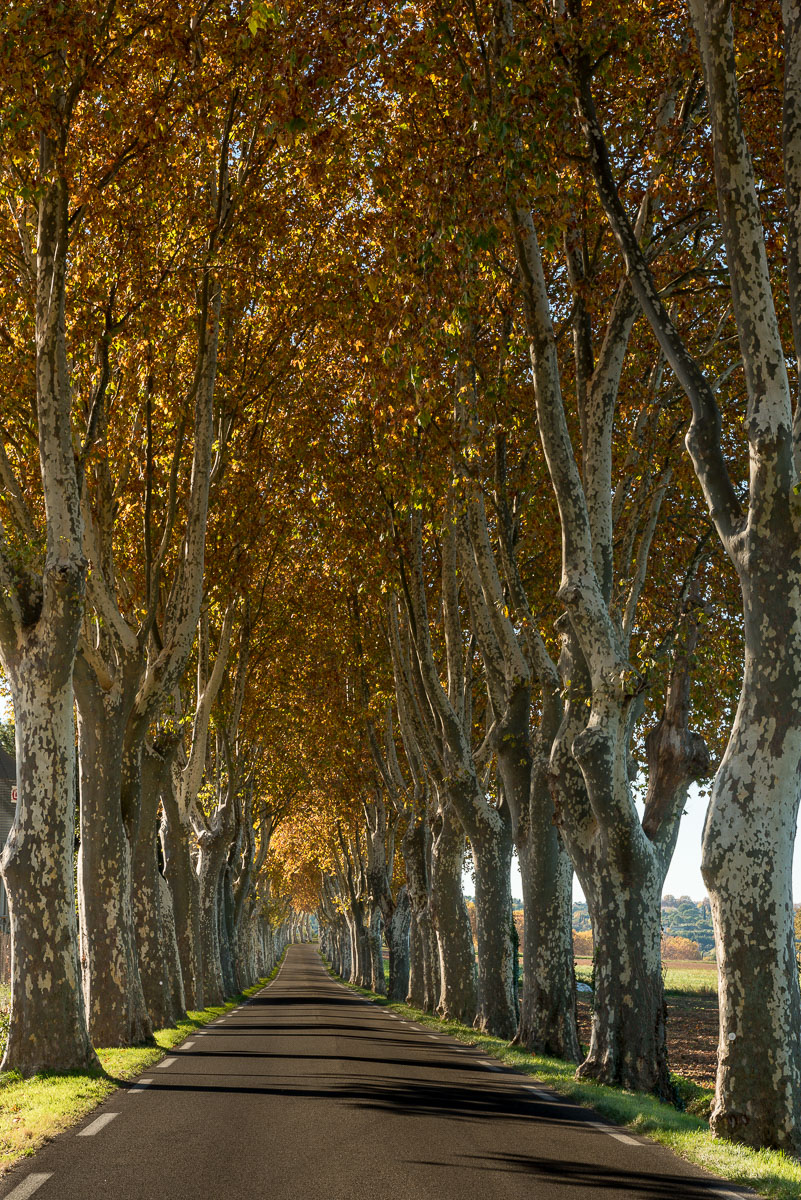 See you in February, or maybe sooner.