Look up. Do you see the Heart? Happy Valentines Day! Once I chose this image for the calendar, I had to use it for February. This image was taken in Antelope Canyon, a slot canyon just outside Page, AZ, on Navajo land. If you're near Page, I recommend you take a tour of the canyon.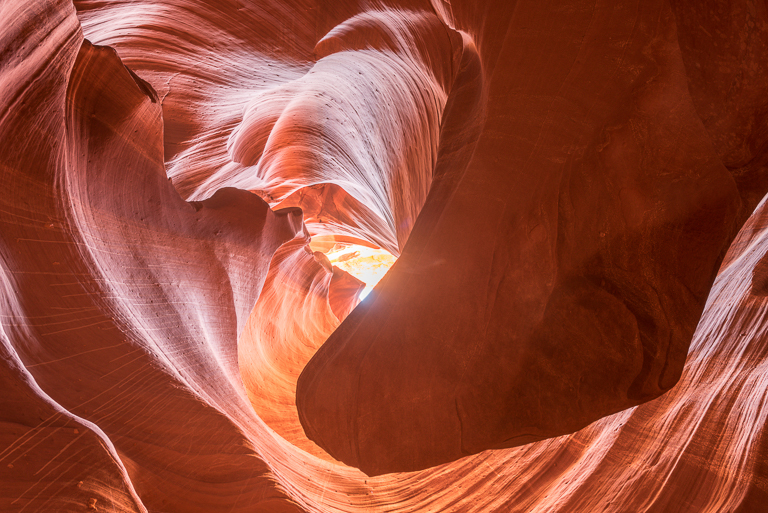 February's photo was taken looking skyward from the floor of the canyon. The guide asked, "Can you see the heart?" I did.
It's not too difficult to understand why this slot canyon is sacred to the Navajo. It's beautiful. Two more photos from Antelope Canyon. The photo on the left was the May photo in my 2020 Calendar.