I am going to try to catch up with stories about the monthly photos I skipped in my absence
For June, I'm offering extra credit for those who know from where I stole the title of this image.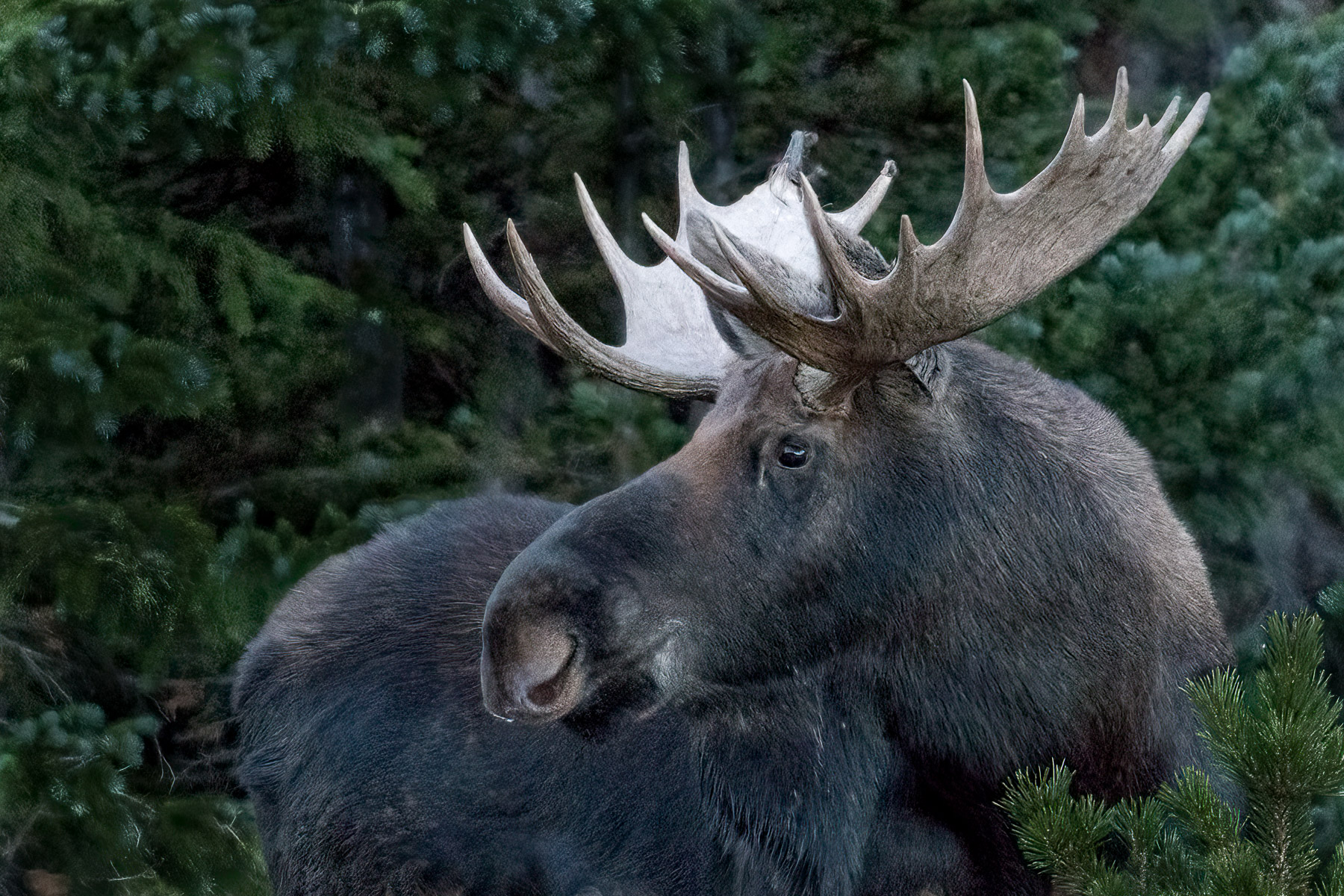 Let me open by reassuring readers that I was not as close as it appears. I was at my car, in a parking lot, by which this fellow passed, I was shooting at a 600mm equivalent focal length, and I've cropped it a bit tighter!
This night's objective was to spot a moose, hoping to build on the wildlife viewing (and photographing) success we had with the elk (March photo) the evening prior. We learned that Milner Pass in Rocky Mountain National Park is a good place to spot moose. So off we went to Milner Pass. After a short walk from the parking lot, Mary spotted this bull off in the distance coming down to the lake, across the lake from where we were. We waited and watched as he came down to the lake.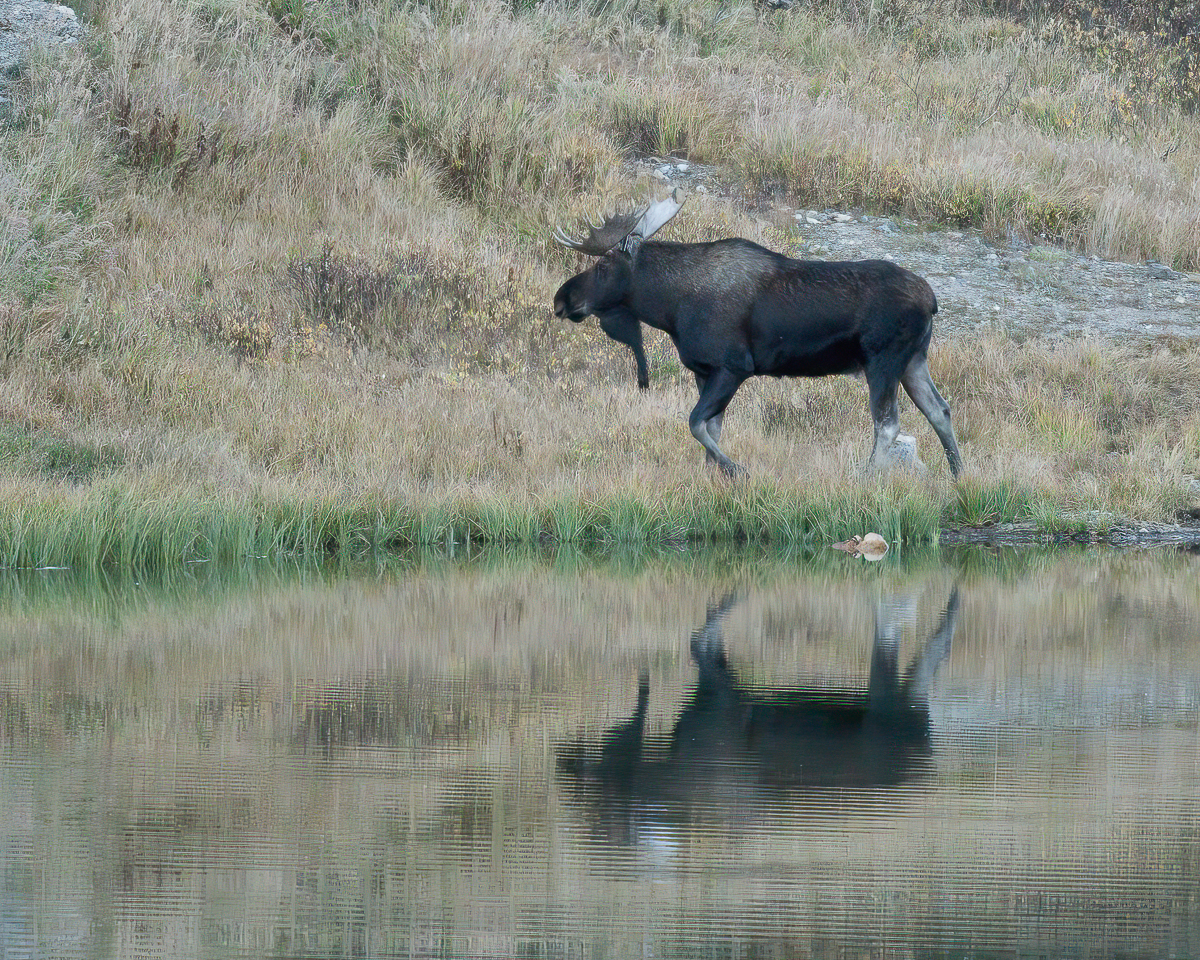 Having had his drink, he discovered there were many people who had stopped along the road to watch him, effectively blocking his intended path home. Instead he headed up the path, towards the parking lot.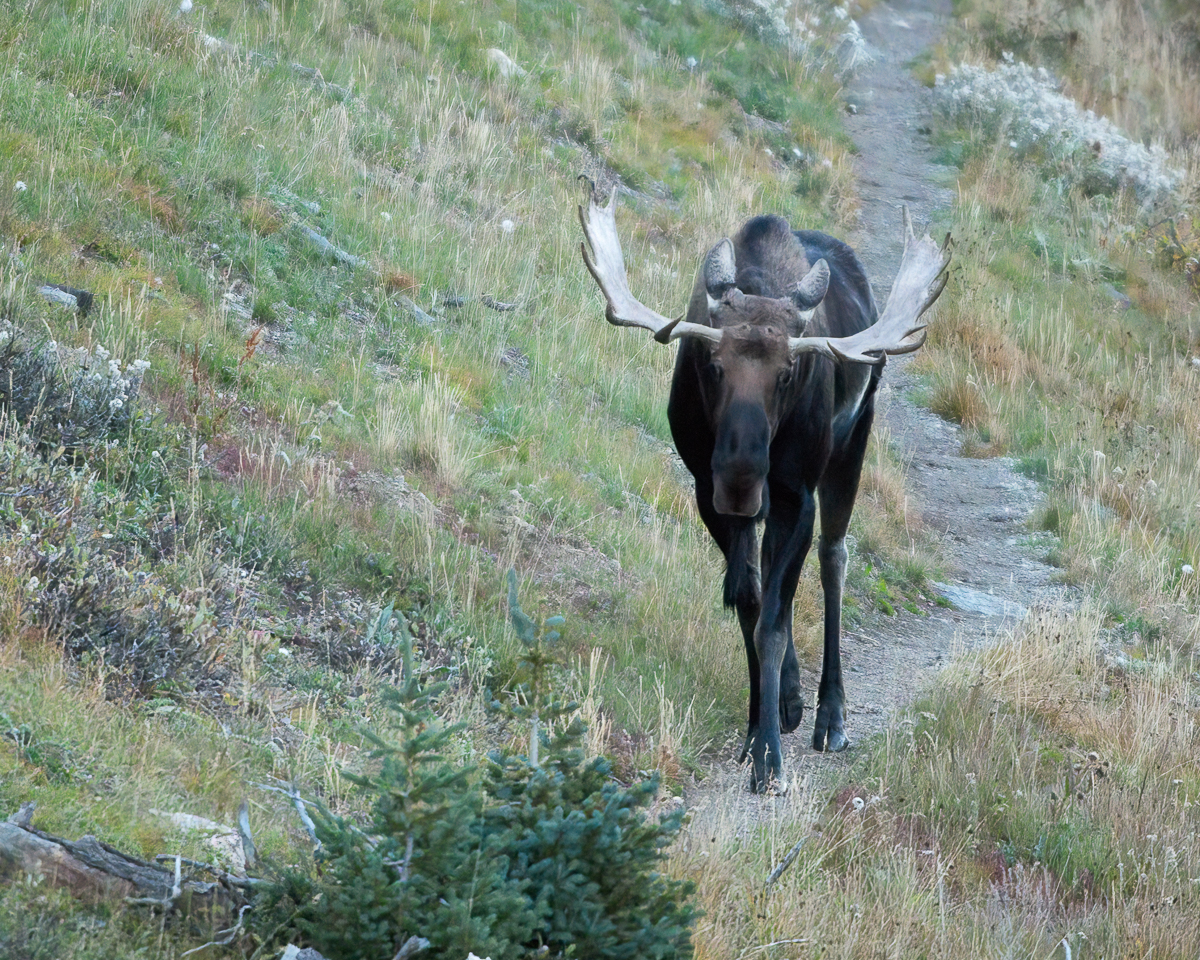 Seeing his general direction of travel, but not sure exactly where he was headed, we determined it was time to get the car, quickly, and we did. Safely in the car, we lost sight of him for a bit, until we saw him again about 50 yards from our spot in the parking lot. Using the car as a blind, I captured June's image. Shortly thereafter, he wandered off.
Epilogue. As we hustled to the car, we passed several people running toward the moose (yup, you can't make this up), cell phones engaged, as he headed up the path toward the parking lot. I'm happy to report that none became engaged with the moose, on this night on this occasion. But the moose was not happy!
Now you know why I captioned the photo as I did.