I'm back after losing steam to finish 2022, with no posts after August's. I love all those photos, I just got distracted. If you have any questions about any of them, please reach out to me. I'll be glad to address them directly, or comment more broadly.
Let's skip to my 2023 calendar.
January's photo was taken on the street in front of my house just after the snow stopped falling. It was late afternoon and the skies were clearing.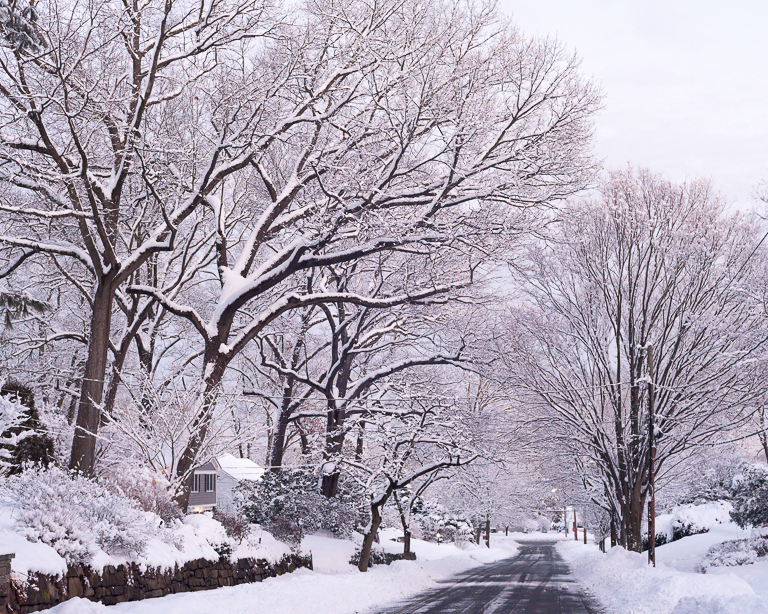 I came out to remove snow from the walk, but I brought my camera, too, hoping for some magic in the light of the setting sun on the freshly fallen snow. January's photo was made just after the sun set. But first the sunlight hit the tops of the trees and I made this image.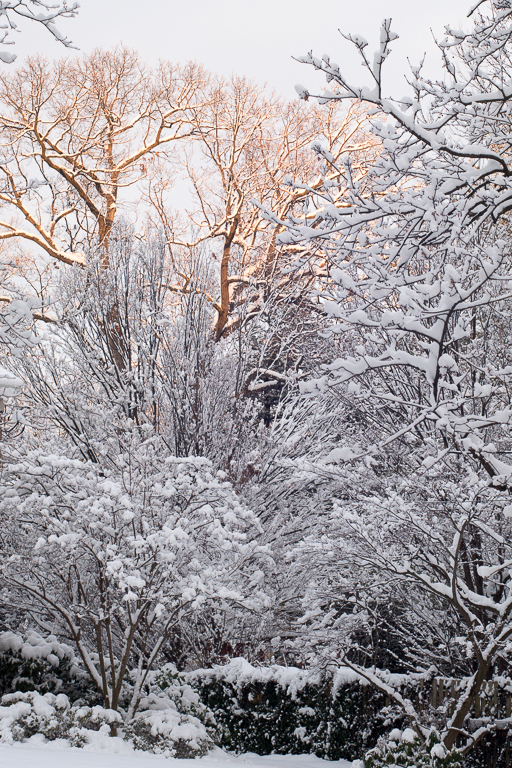 Then the sun set and the magic happened. The afterglow from the sunset bathed the scene with a warm pink wash. That's when I made the image that I used for January (and the cover). Then it was time to get back to snow removal. But I try to keep my camera near at hand for these moments.