September, when we were in RMNP, is the rut season for the elk. Calving occurs in the spring. We learned that Morraine Park is a good place to spot elk in the evening. On our first night in the Park, that turned out to be a fortuitous tip. A large heard crossed the road very near where we had parked. It was a great opportunity to make good photos without straying very far from the protection of our car.
This calf walking smartly with its mom has grown quite a bit in the likely six months since its birth. It's almost like they posed for me!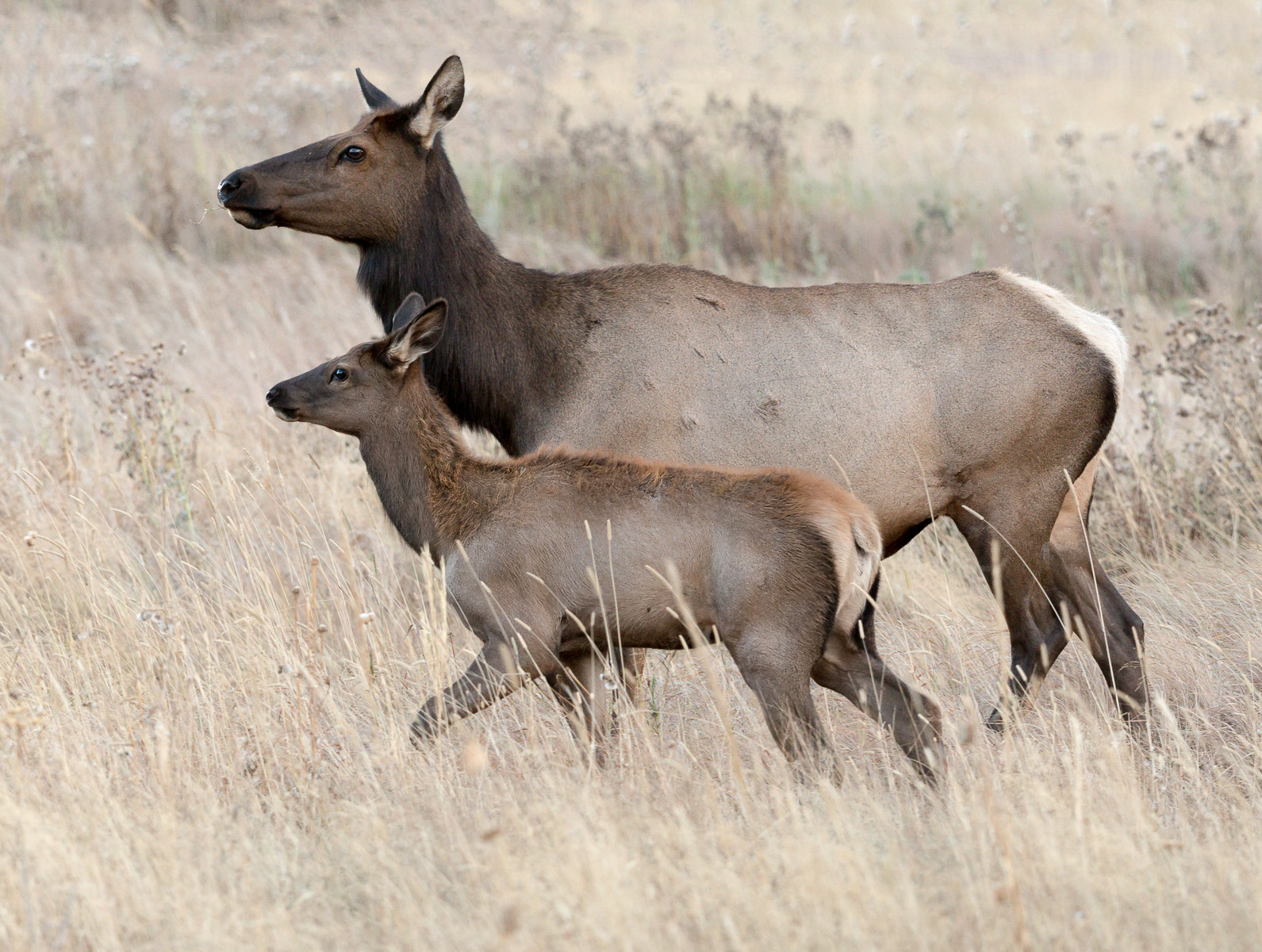 The rut is an interesting time to be in the Park to hear the bulls bugling, as in the photo below, for cows to join their harems. The sound is so interesting and can be heard a long distance.