We're well into 2022 (it's day 51!) and I haven't posted anything about my 2022 calendar, my eighth calendar. I call it, "On the Road…" It contains photos from the seven week road trip we took during autumn 2021.
This is the first year that my cover photo is not also a month's photo.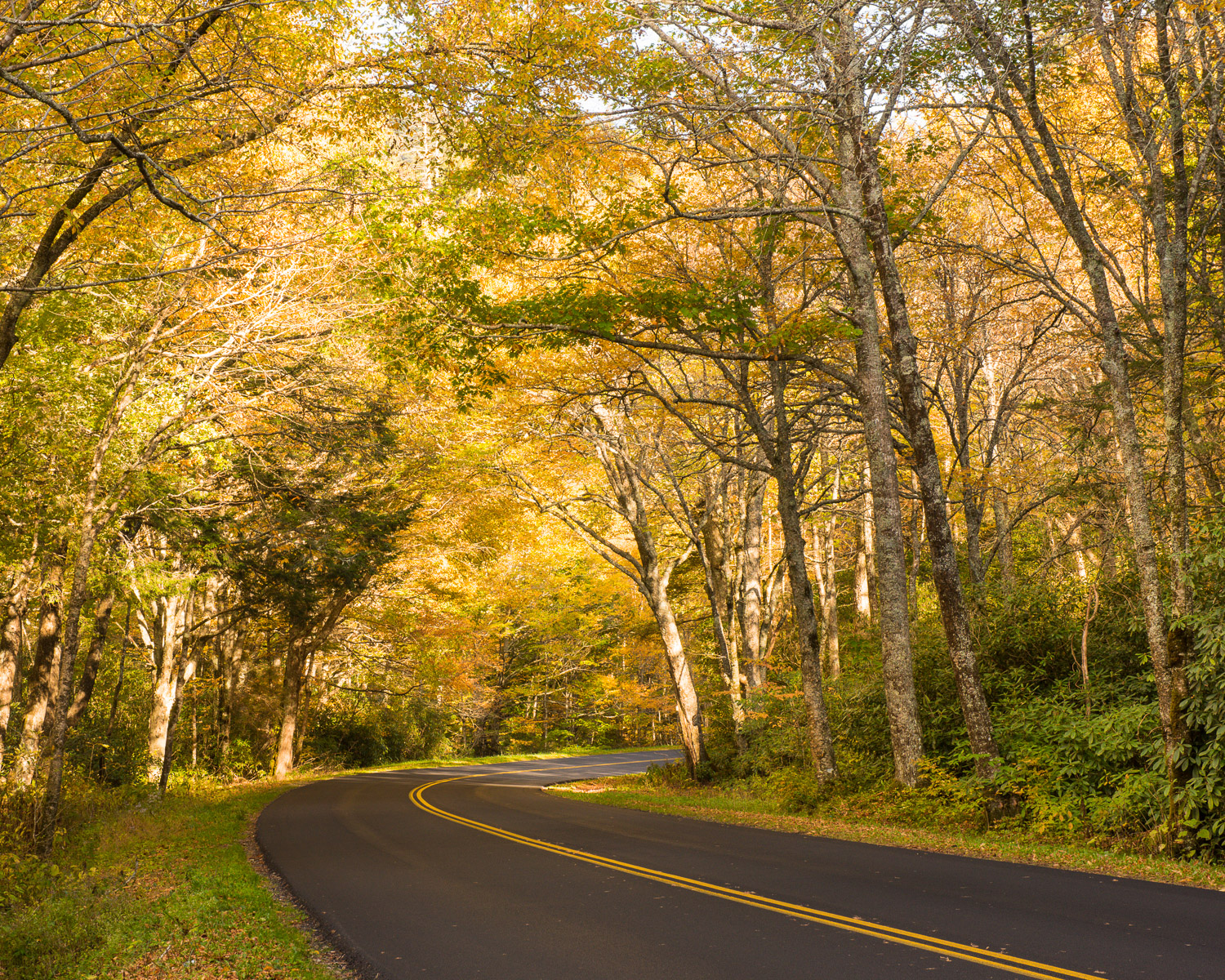 This photo was chosen for the cover because it invites you into the calendar. It was made in Great Smoky Mountain National Park. As you can see from this and other photos in the calendar, we had the opportunity to see and photography some spectacular changing colors of autumn. The colors at entry level in the Park were just beginning to change, but as we increased elevation, the change was significant. This photo was taken on October 20.
The January photo is "Fence and Tree, Blue Ridge Parkway"
A spectacular roadway of 469 miles begun in 1935 as a Depression Era work project, the Blue Ridge Parkway is a beautiful ride. Run by the National Park Service, it connects Great Smoky Mountain National Park in NC with Shenandoah National Park in VA. Not very efficient, but enamored of the scenery, we took five days to drive it. That didn't being to scratch the surface of the opportunities to see the beauty of the Appalachians. Turning leaves, afternoon light and one of the many iconic fences on the Parkway came together for this shot.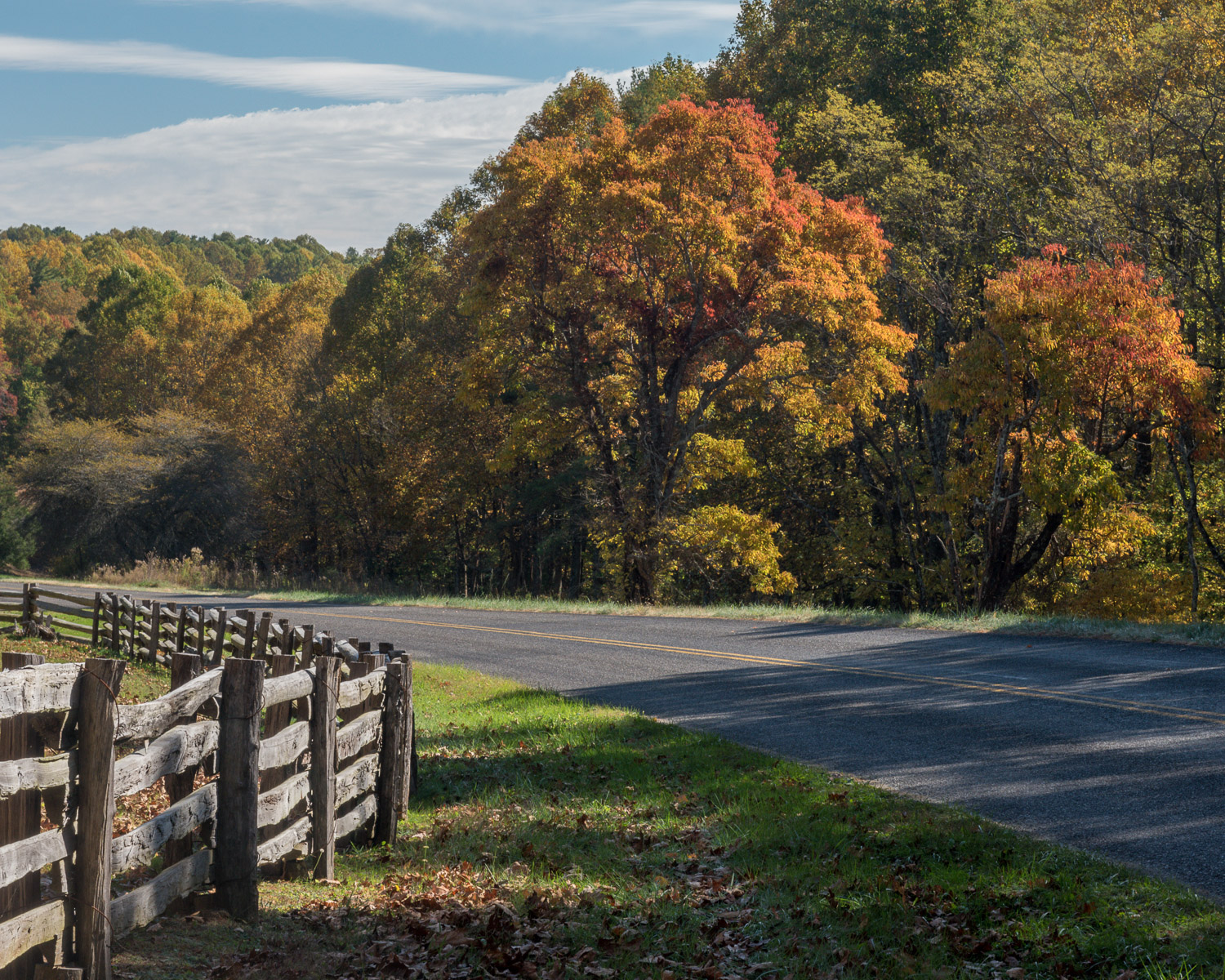 For more information on this calendar, or my calendar project, please contact me through the contact page on this website.