I'm back. October was a while ago, I know. Thanks to those who came back from time-to-time to see if I was still here.
Provence is known for its fields of lavender; but, they aren't in bloom in autumn. There are quite a few vineyards nearby, however, and the leaves were turning beautiful and intense colors. All around Uzès the colors were changing. I made several trips to favorite locations over the three weeks.
It was difficult to pick my favorite of these photos, but I chose "Autumn Colors in the Vineyard" for the calendar for October. I like the variations in hues of yellow and, while the sky was unspectacular, the blue complements the golds.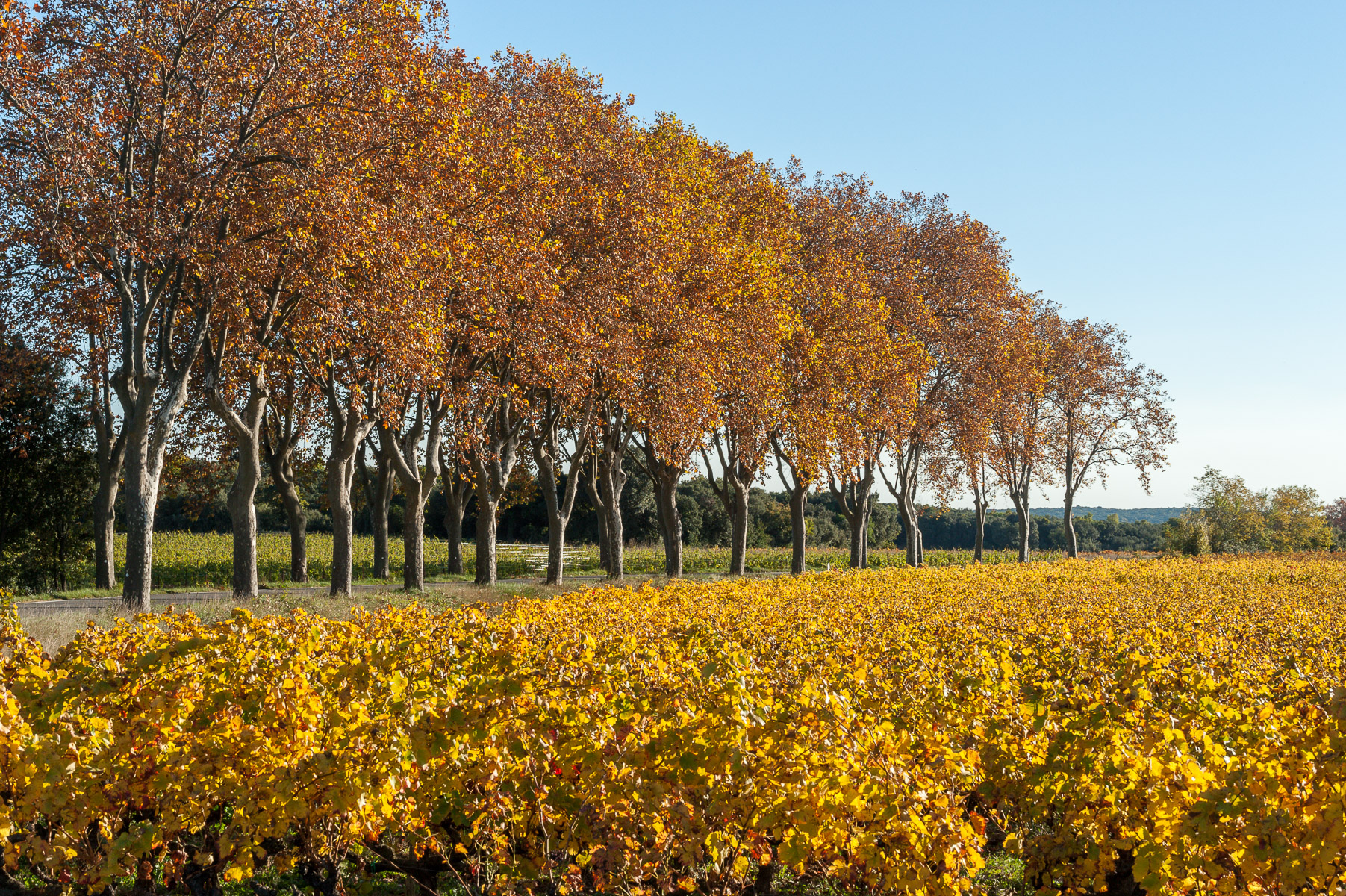 I'll let you decide if I made the right choice. Here are some others I considered. The vineyards and individual vines were interesting both up close and from a distance. From one angle it's a mass of color; from the other the organization of the vineyard is unmistakable. The harvest had already come in; so, I don't know if this bunch of grapes wasn't ready or was just overlooked. But they looked good the day I was there. The grapes were one of the last to get cut from the calendar. The intensity of the color likely matches the intensity of the flavor the grower sought.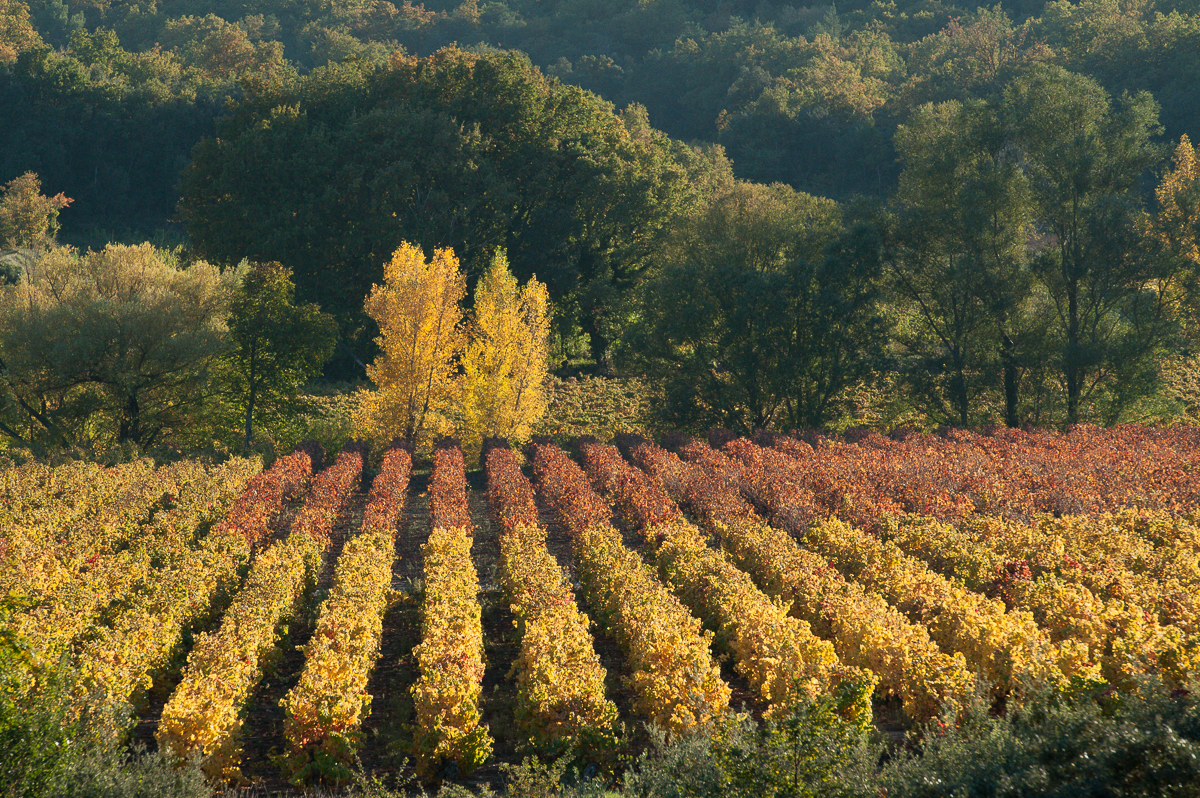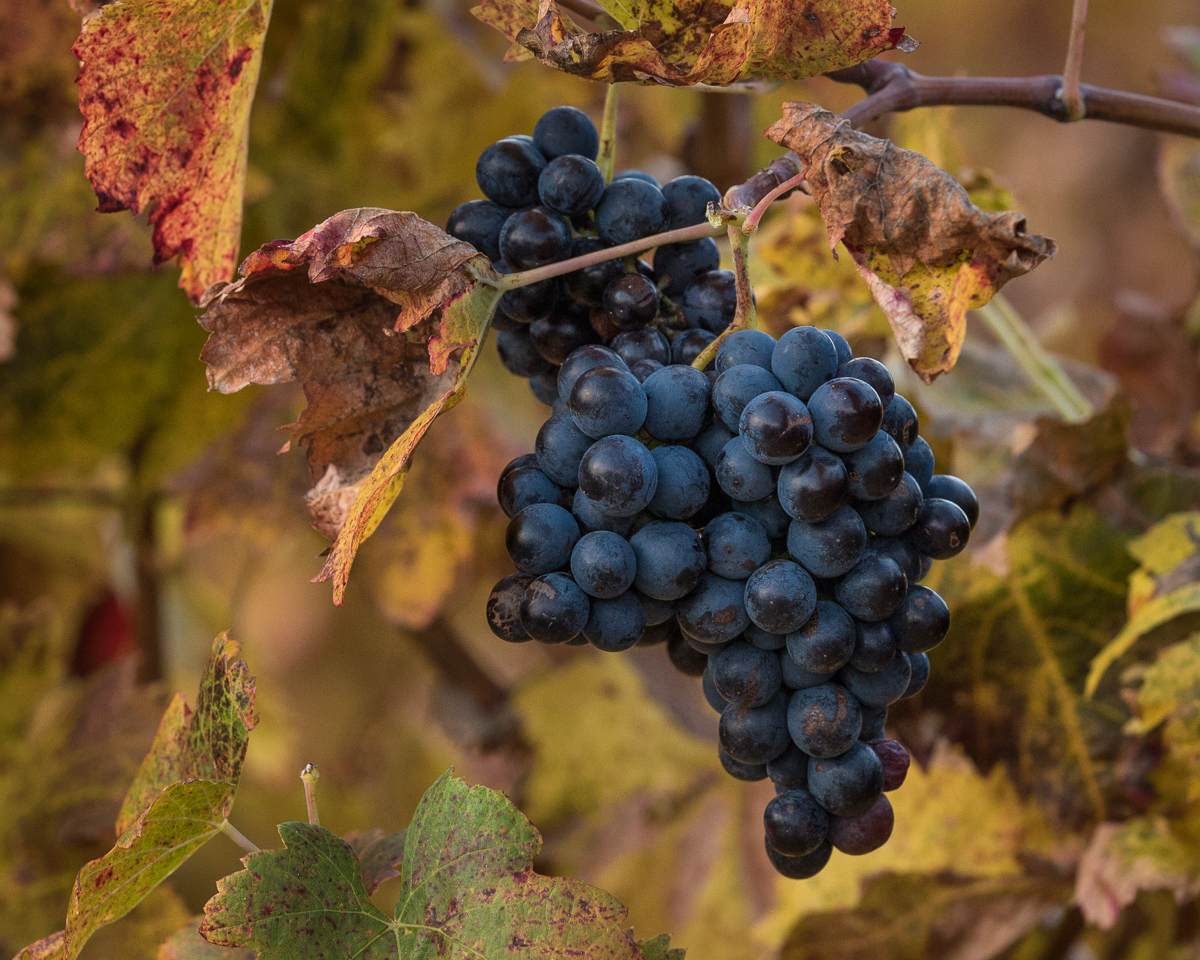 While we're on the subject of intensity, I wanted to make a good photo to show these red leaves. The last will show that the color was not restricted to the vineyards. While this last photo is a bit past prime as foliage goes, I like the white bark of the birch trees, and I'm still fascinated by the soft, fuzzy look of the foreground plants.