May's photo is, "Children Play in Uzès Town Square." What a crazy world we live in. Watch the children. The craziness of the world hasn't affected them yet. They haven't been tainted by it. They laugh, run, have fun. As I look at this photo, I can hear the laughter. Are they playing "tag?" I like the slight bit of motion blur on the boy and girl in the foreground.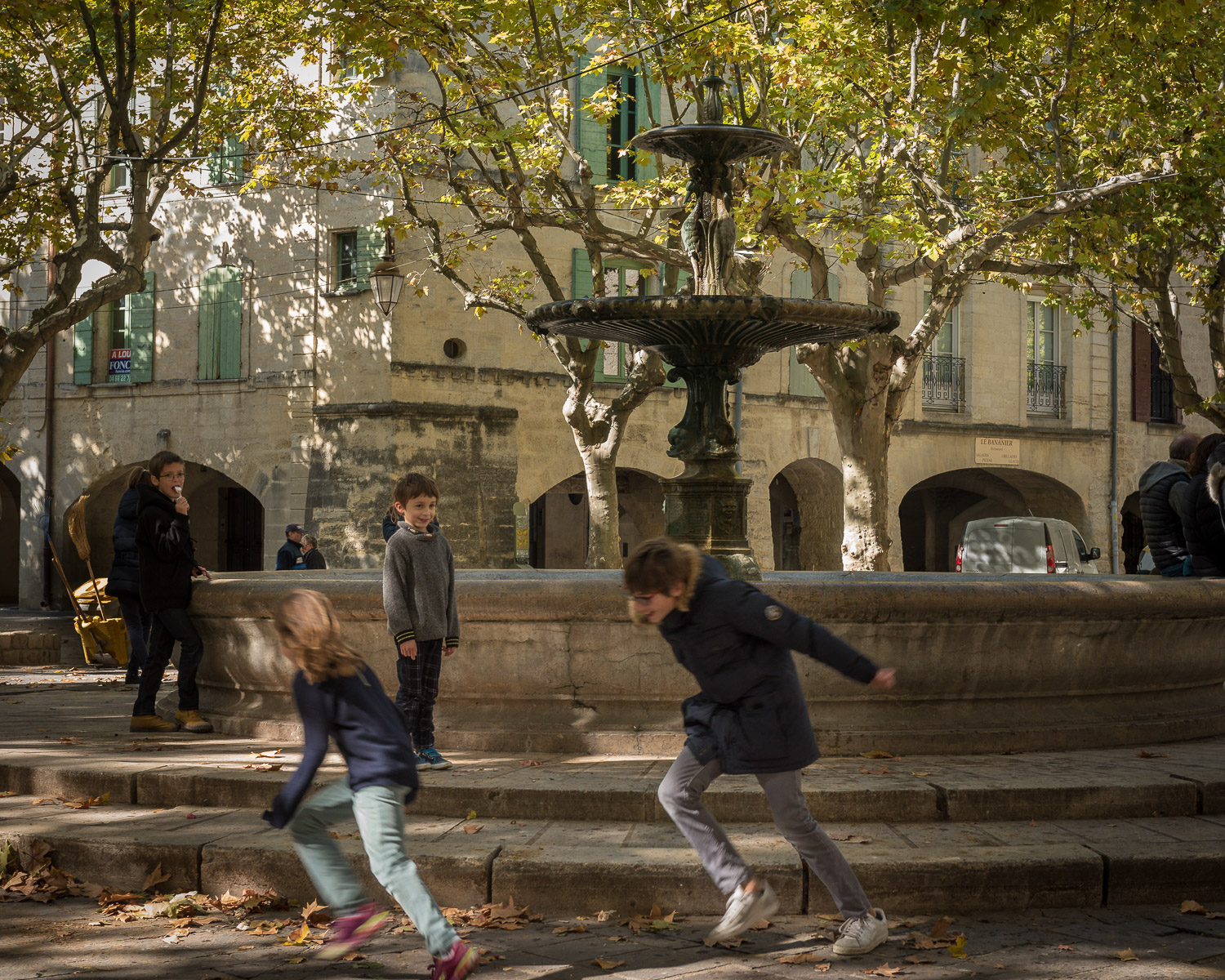 The town square, as I call it in my American lexicon, is Place aux Herbes. So much happens here. The market featured in April's photo takes place here. The fountain is an anchor and caught my attention for many photos during our stay. In this photo it is an element, not the primary focus, but it has drawn the attention of the children in their play.
Who cannot relate to the children walking on the wall? I remember doing so with my brothers, and watching my children doing it. Mom, taking her children for the requisite visit to the fountain while passing through the Place.